Description
Match the splendour and dynamism of your active lifestyle by bringing home the elegant and feature-rich OnePlus watch. It effectively tracks your blood oxygen saturation levels, monitors your sleep patterns, and detects heart rate variability (HRV) with its integrated technology. Moreover, this watch tracks your daily progress so that you can amp up your fitness regime and reach your workout goals effortlessly.
Product Description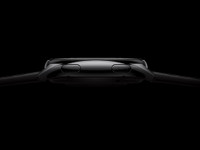 Elegant Design
The OnePlus watch boasts a spectacular design that is coupled with seamlessly beautiful edges, resulting from intricate detailing and modern craftsmanship. With this incredible watch on your wrist, you can garner people's appreciation no matter where you go.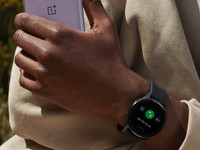 Hands-free Calling
Equipped with convenient call features and Bluetooth 5.0 technology, this watch keeps you notified of incoming calls and enables hands-free calling. Thus, you can easily stay in touch with your family and friends without having to reach for your phone.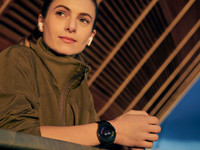 Keeps Track of Your Health
Blood oxygen saturation can be a critical pointer of your health status, and this watch is equipped with a blood oxygen sensor that helps keep a track of your SPO2 (blood oxygen saturation) levels. Furthermore, it also offers sleep monitoring, daytime spot checks, and long-term data tracking to help you detect any potential health issues beforehand.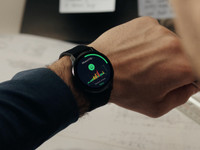 Stress Tracking Function
This watch's stress tracking function keeps a track of your Heart Rate Variability (HRV) via fluctuations that might be caused due to unchecked stress levels. Its optical heart rate sensor delivers important insights into your mental and physical fitness so that you can quickly get back on track. Plus, it also helps you to calm down and relax via its breath training feature.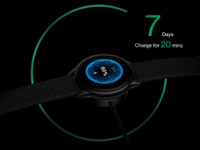 Warp Charging Feature
You can say goodbye to long charging times, thanks to this watch's Warp charging feature. This feature enables you to get almost a day's runtime within a few minutes of charge. Also, if you're short on time, a quick 20-minute recharge will help you get about a week's worth of runtime. As a result, you can power up your watch in the time you make your morning coffee or finish the last chapter of a book.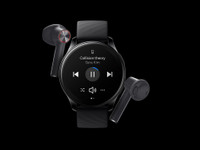 Up to 4 GB of Storage
No matter the situation, this watch lets you stay hooked to your favourite music without the need for your smartphone or any additional devices. With up to 4 GB of internal storage, this watch lets you store your favourite audio files so that you can stay entertained at all times.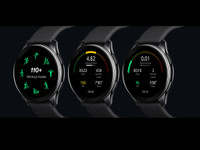 Find Your Ideal Workout
This watch lets you choose an ideal exercise regime from over 110 types of workout and efficiently tracks your progress to keep you motivated and aligned to your fitness goals. Additionally, its satellite positioning feature provides precise step-by-step data tracking of your morning runs, night walks, or even daily commute so that you can follow your progress at any time.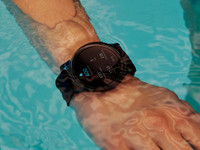 Water- and dust-resistance
Take a dip in the pool or flex your swimming skills with this watch on your wrist. It offers resistance to dust and water as it has an IP68 and 5 ATM rating. With this watch, you can improve your swimming skills or indulge in poolside parties effortlessly. Moreover, it measures critical metrics, such as distance, speed, SWOLF efficiency, and pulse, that help you enhance your swimming performance and technique.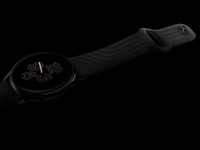 Exquisite Display
With a size of approximately 46 mm, this watch boasts a beautiful light and shadow floating effect around its edge. Its exquisite display with an aesthetic design is complemented by smooth touch functionality. Plus, its polished bezel and watch face create a fascinating and captivating show that can turn heads wherever you go.